Manual maintenance of the machinery became problematic in the pandemic of Covid-19. Since Maintenance jobs are now carried with wireless vibration sensors, computer etc Process is known as condition monitoring (CM), condition-based maintenance (CBM) or machinery health monitoring (MHM).
Why is machine monitoring with condition-based maintenance (CBM) better?
Sudden breakdown in industries lead to high maintenance costs $. Unexpected breakdown shutdown the manufacturing industry for a long duration. Leads to head-ache for the manufacturing unit.
This is not only Suzy and Dave's story but of millions of Industrial plants around the world…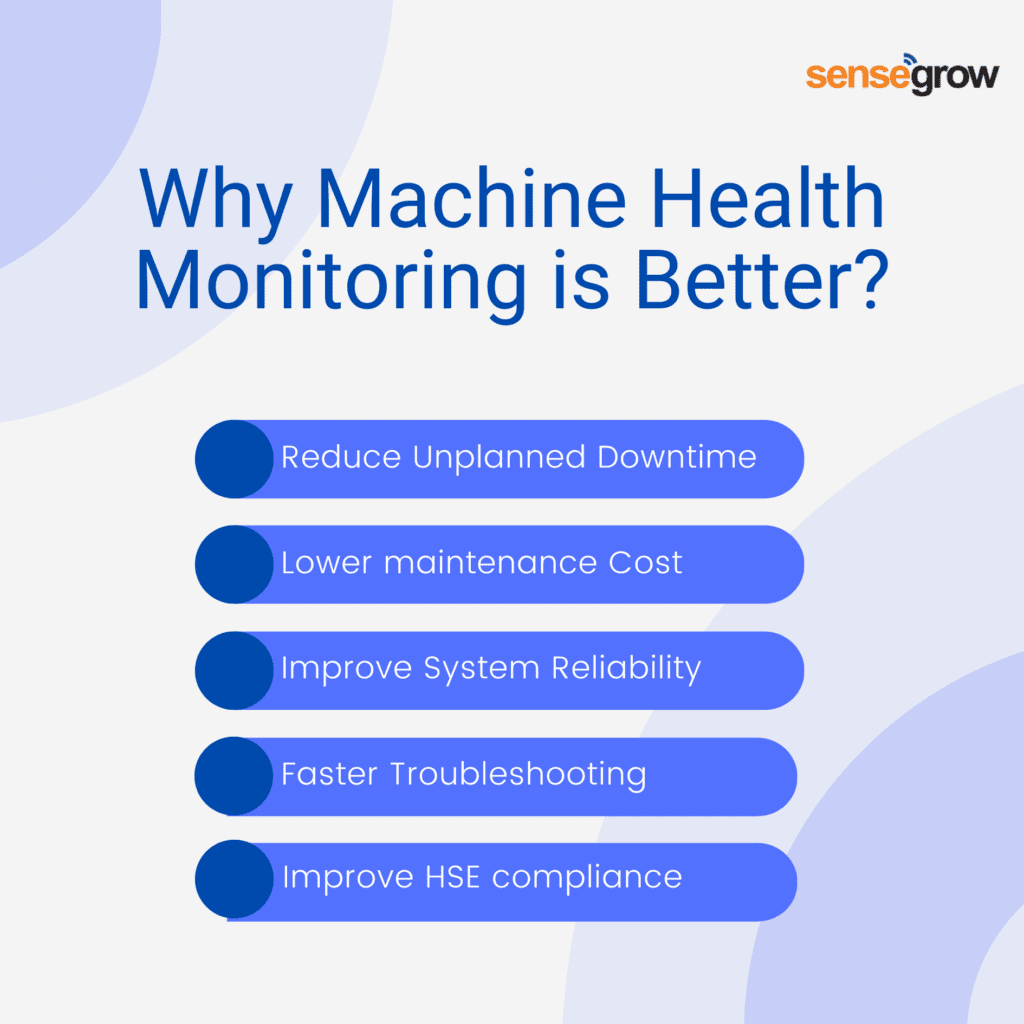 Shutdown because of an unexpected breakdown in manufacturing unit happens every year or two. Which consume a lot of time & effort of PDM engineer to resolve the problem. To avoid such a situation there are two objectives:
Repair problems identified as per previous major shutdowns
Inspection of parts of the plant not accessible during operation in order to identify problems that will be repaired during future planned shutdowns.
Costs are lower when we maintain only when a known need exists, as the dip in graph fig 1 reflects. To avoid such shutdown condition-based maintenance or machinery health monitoring is implemented.
Machine Condition Monitoring Software
Machine condition monitoring software is now trending in the market. With in-depth machine analysis features. Machine learning & Artificial Intelligence make software to analysis machine breakdown as generating alerts related to the machine as Failure of bearing, Gear-box etc. Data of the machine is relevant for PDM expert engineers, including:
FFT analyzer, Spectrum analysis
Waterfall diagram
Trends
Bearing fault detection for rolling and hydrodynamic bearing
24*7 early warning alert for all rotating equipment. Reduce downtime, improve efficiency & extend asset life.
Automatic fault identification and categorization: ioEYE predict continuously compares the machine's data signatures against the machine's historical data and our fault database for similar machines to identify a fault condition or anomaly. Then machine learning and deep learning models classify these anomalies into specific faults for your maintenance team to investigate further.
What is the benefit of Machine Health Monitoring?
Compatible with motors, pumps, fans, gearboxes
Vibration analysis in 3-axes up to 1kHz
Monitor Machine temperature, Flux, Vibration, Current, Oil & Ultrasound.
Data sampling & transmission every 50 seconds
Batteryless sensors powered from temperature differentials and light
Simple configuration via ioeye predict cloud software
Predictive maintenance analytics report via ioeye predict cloud software
Alerts & notifications via email and SMS
Best-in-class data security & privacy
IP67
24×7 IIoT Machine Health Monitoring
Powerful Machine Learning Models
Drive digital adoption and data-driven decision making with easy to use web and mobile app.
Failure risk prediction: Machine Learning models predict the risk of failure of equipment in the next 30 days based on its temperature, vibration, ultrasound, magnetic signatures.
In Machine health monitoring, we basically compare today's vibration spectrum (or "signature") with other spectra obtained using the same instruments at the same locations last week, last month, or last year, or when the machine was first installed or immediately after an overhaul. We try to deduce internal changes (deterioration) from changes in the spectrum. Insight Click here