IOEYE PREDICT IOT SENSORS
Meet the smartest industrial grade vibration and ultrasound wireless IoT sensor.
Wi-Fi or Sub-GHz versions provide flexibility of choosing the right network for your requirement.
2-6 years based on acquisition interval and ambient conditions.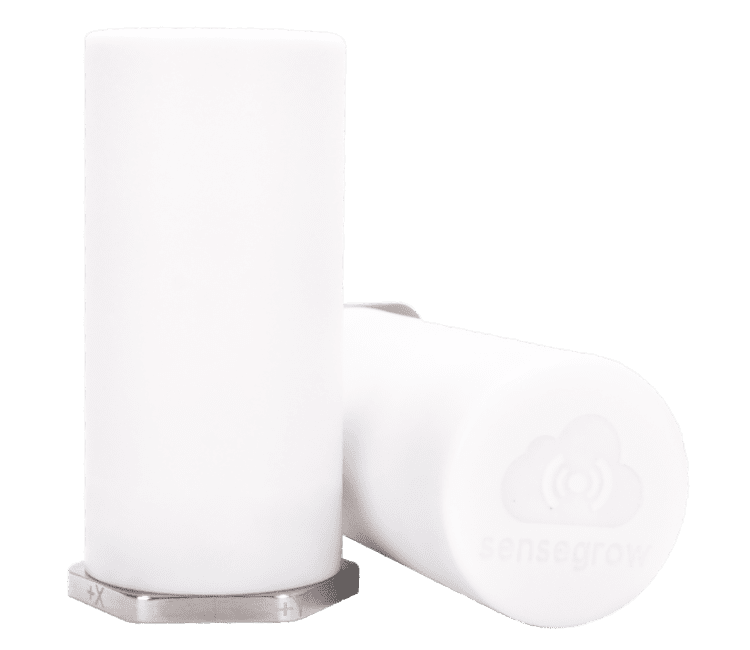 Multiple sensors packed into one
ioEYE Predict IIoT sensors captures multiple machine parameters to provide accurate fault prediction.

TRI AXIAL VIBRATION
Enables detecting mechanical defects like misalignment, imbalance, bearing wear, etc.

ULTRASOUND
Detects very early faults in bearings, cavitation, cracks and lubrication issues.

MAGNETIC FLUX
Provides a basic indication into the induction motor rotor insulation wear and shorted turns.

TEMPERATURE
Provides a second critical piece of information for trending, correlation and supporting data.

RUN HOURS
Correlating it with other sensor data can provide added validation into aging-related defects.
Interested in evaluating ioEYE Predict IIoT vibration sensors?
Wide frequency response
Stores up to 400 vibration events of 1600 LOR and up to 800 vibration events of 800 LOR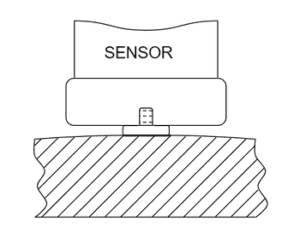 Supports Stud or Epoxy Mounting for reliable long term installation. Use the Magnetic mount for quick and temporary mounting.
Overall and Spectrum Measurements
Measures overall measurements like velocity and acceleration for trending time waveform and spectrum for fault categorization.
Manual or Automatic Data Acquisition
Acquire data autonomously via the IoT Gateway or manually over Bluetooth via the mobile app.
Event Triggered and Periodic Recording
Use periodic recording e.g. every few hours, or at a specified time and day.  Or set trigger (like off-on, acceleration, RPM, etc) based event recording.
Secure
Secure AES encryption between sensor and gateway or mobile.
Rugged
SS 316 and Teflon b0dy make it one of the most chemically resistant wireless sensor.
IIoT Enabled
Configure remotely from the cloud or over Bluetooth via the mobile app. Update firmware easily over Bluetooth via the mobile app.
Want to get started with ioEYE Predict?
Technical Specifications
SENSOR
Accelerometer: Tri-axial ±64 g or ±16 g (factory selectable)
Sensitivity: 4096 counts/g
Frequency Response: 8200Hz(x), 8500Hz(y), 5600Hz(z)
LOR: 400 /800 /1600
Ultrasonic: Omnidirectional 20KHz – 80KHz (RMS)
Temperature: -40°C ~ +125°C (±2°C)
Magnetic Flux: Tri-axial ±16 gauss
WIRELESS
Radio: 2.4GHz ISM band BLE 5.0, Sub-GHz ISM band 6LoWPAN, Wi-Fi
Range: ~100m in most industrial setups, ranges can vary due to specific site conditions.
Antenna: 2.5dBi omni-directional SMD antenna
Security: Wireless communication using TSCH protocol with AES 256 encryption
MECHANICAL
Dimensions: ⌀ 42.5 mm x height 90.5 mm
Weight: 300 gm
Mounting: Stud, Epoxy or Magnetic mounting
Enclosure: SS316 and PTFE (Teflon)
IP Rating: IP67
SYSTEM
CPU: 48MHz
Memory: 256KB SRAM
Storage: 16MB for data logging. Stores up to 400 vibration events of 1600 LOR and up to 800 vibration events of 800 LOR
Power Source: 3.6 Volt Lithium Thionyl Chloride size C, nominal capacity 8.5 Ah
Battery Life: 2-6 years based on acquisition interval
Temperature Working: -40°C to +80°C
Temperature Storage: -40°C to 85°C (125°C without battery))
Certifications: CE, Atex Class 1 Div 2, UL, RoHS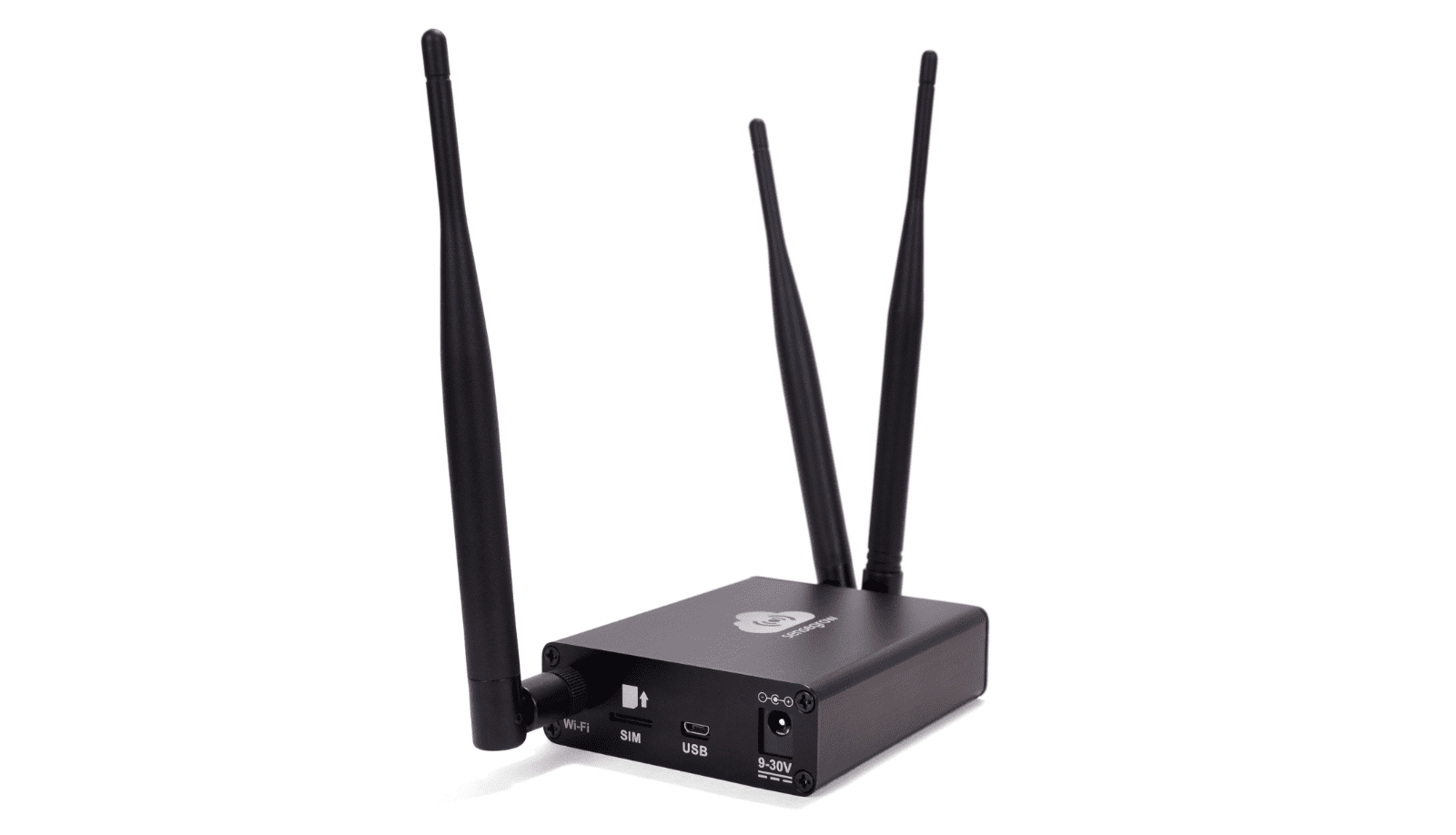 Use our IIoT Gateway for long-range reliable 6LowPAN Sub-GHz network
ioEYE Predict Gateway is designed to provide reliable and secure connectivity between sensors and ioEYE Predict cloud.
ioEYE Predict makes PdM affordable and even more powerful
IoT Sensor
ACQUIRE CONTINEOUS MACHINE HEALTH DATA
ML & AI
PREDICT FAULTS ACCURATELY
AUTONOMOUS
Now collect asset predictive maintenance data without human intervention and error, 24 x 7. Free up the time your team spends on data collection via an handheld.
ANYWHERE
Now access your machine's health and diagnostic data from anywhere using a mobile phone. Digital transformation for your maintenance team.
ADVANCE
ioEYE Predicts assist you in identifying machines that need attention. The area where they need attention. The advance analytical tools can help you do a root cause analysis and support your decisions.
AFFORDABLE
We have used the latest technology while striking a balance between affordability and features. It is designed to get the work done cost effectively.