AI and smart sensors that improve machine reliability
Advance and autonomous predictive maintenance and condition based monitoring solution for today's smart factory.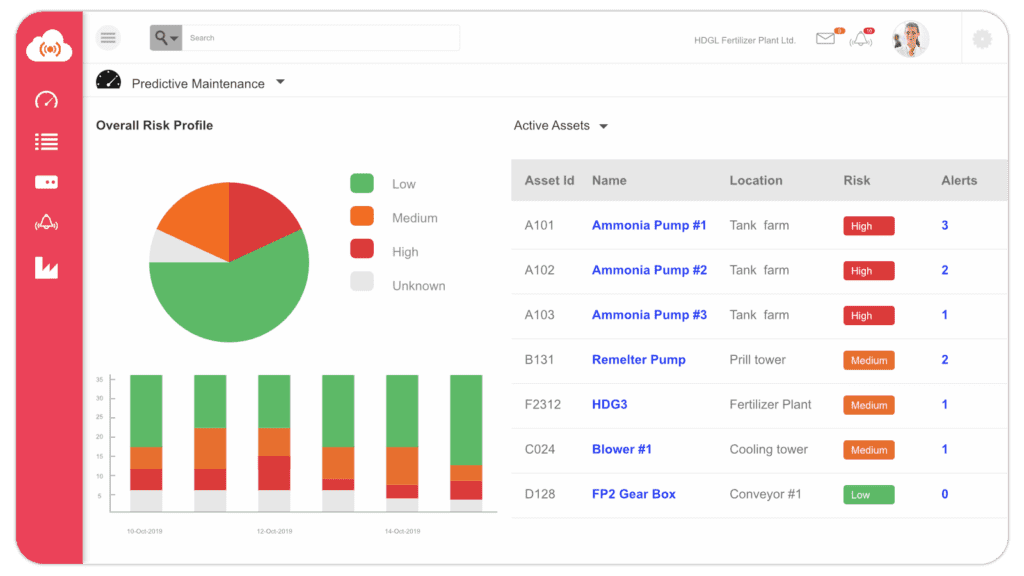 Brake unexpected breakdowns
Unplanned machine downtime leads to USD 48 Bn in losses for industrial firms worldwide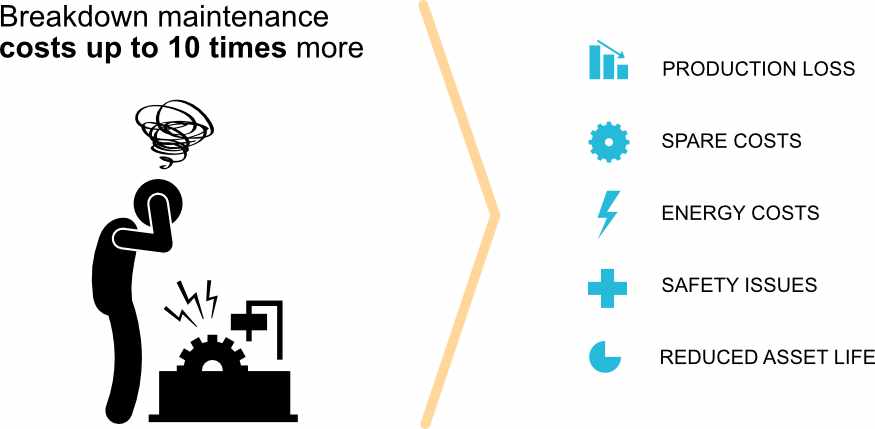 ioEYE Predict IIoT sensors, ML/AI models, and cloud software predict early signs of machine failure. This early detection reduces losses due to unexpected downtime and sudden unplanned maintenance.
Be proactive not reactive
Latest AI and Machine Learning models to accurately predict the risk of failure and detect anomaly.

Increase Efficiency
Increases asset availability by reducing unexpected downtime and optimizing planned maintenance intervals.
Reduce Stress
With 24×7 autonomous monitoring and prediction you can plan maintenance and your time better. ​
Reduce costs
Reduce overall maintenance costs by up to 30% through reduced downtime and better planning.
100+
Enterprise Customers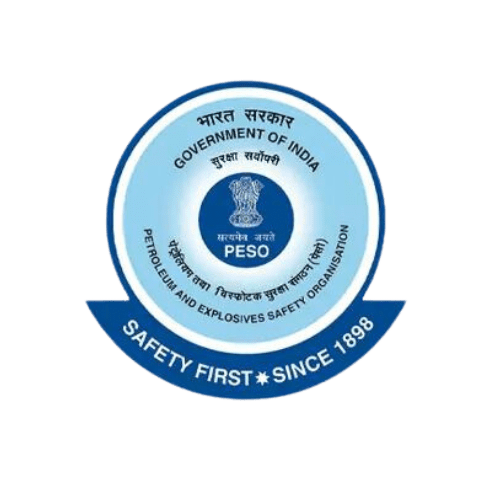 Powered by the smartest IIoT sensor
The key to accurate Ml & AI prediction is relevant, accurate and timely data. ioEYE Predict IIoT sensors captures multiple machine parameters to provide accurate fault and reliability prediction.
All in one sensor
Inbuild Tri-axial accelerometer, ultrasound, magnetic flux and temperature sensors make prediction reliable and accurate.
WIRELESS
Wireless Sub-Ghz versions provides a secure and reliable IoT network. Bluetooth for connectivity with the mobile app.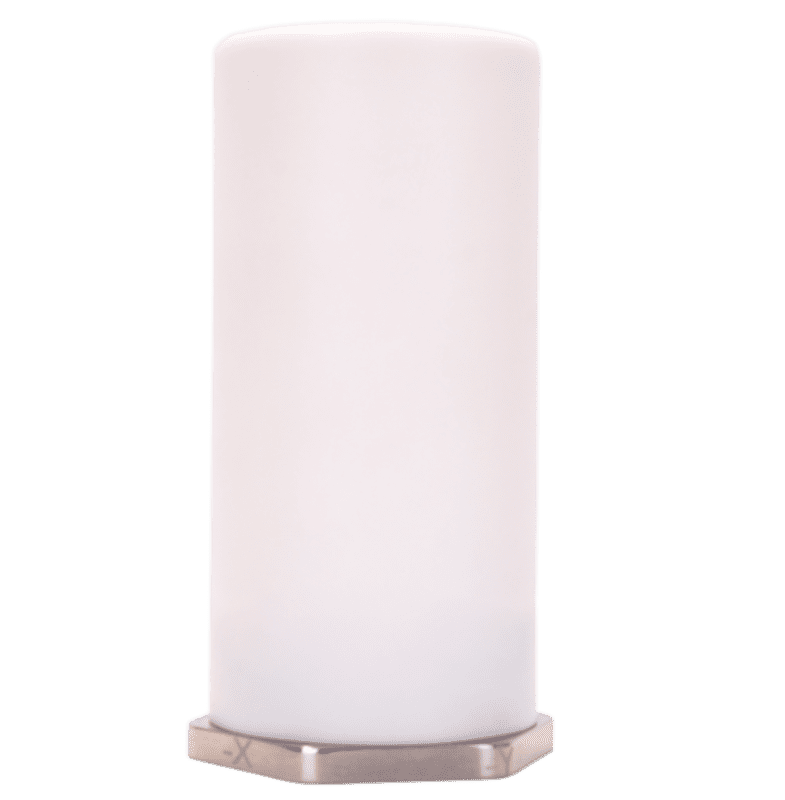 INDUSTRIAL GRADE
Crafted out of solid block of SS 316 steel and teflon to make it the most chemically resistant industrial grade sensor available in the market.
BATTERY POWERED
Battery powered makes installation super easy. Runs for upto 3 years on a C sized lithium battery.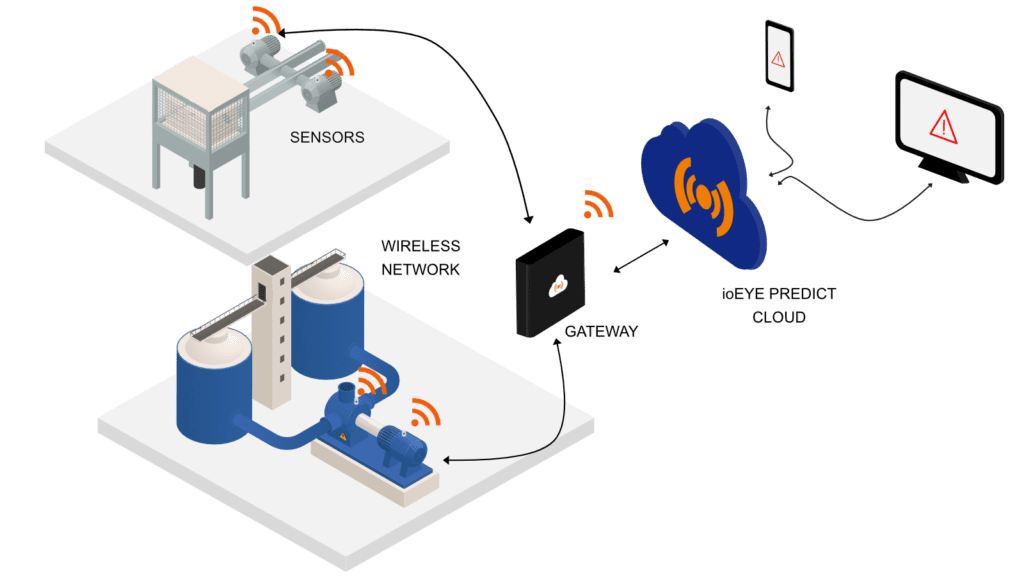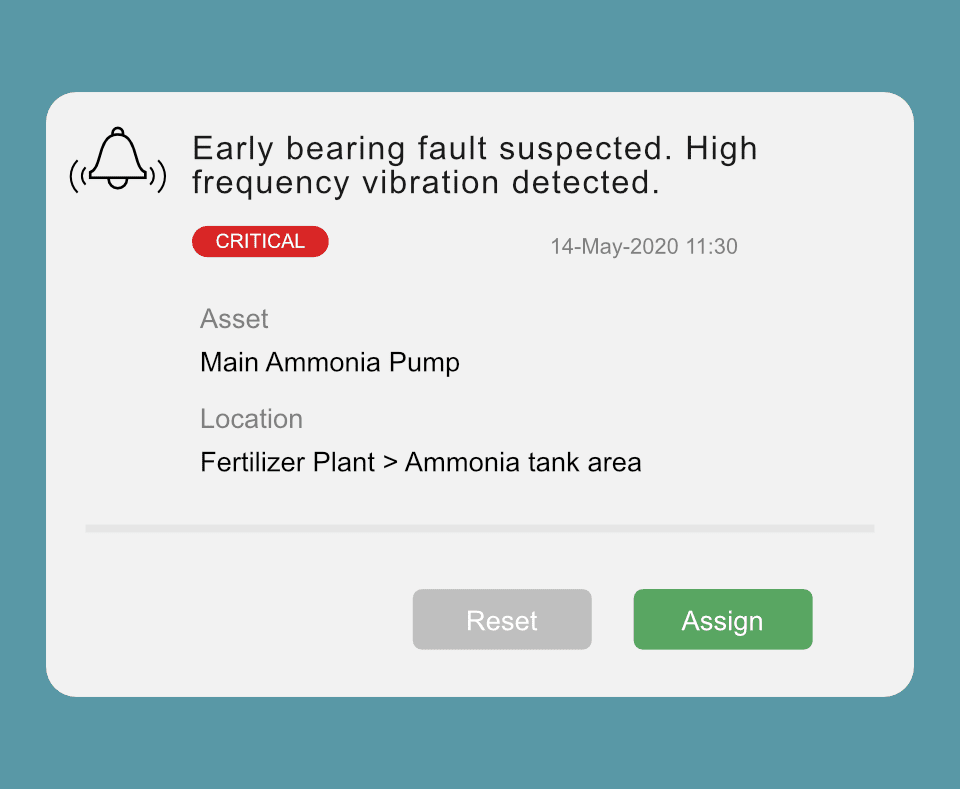 It keeps an eye on your machines 24×7 – autonomously
Smart sensors periodically acquire vibration, temperature, acoustics and other machine health data. The AI monitors and analyzed this data autonomously for any anomaly or faults.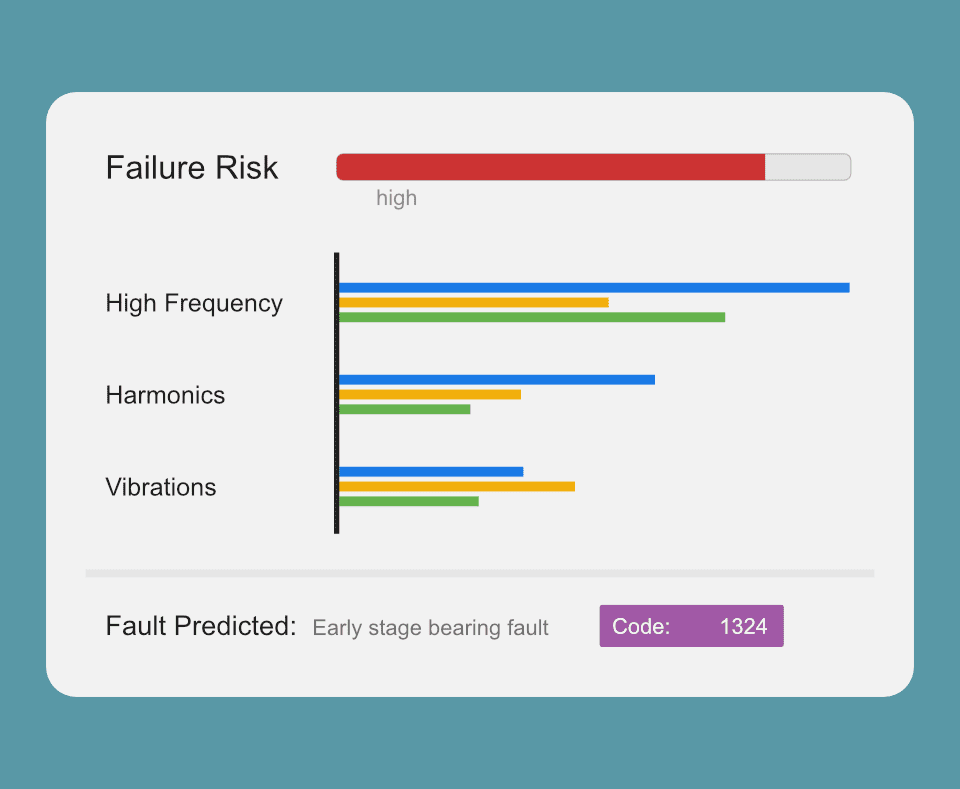 It knows what's happening and what needs your attention.
Quickly check on your equipment failure risk and get early indication of faults developing.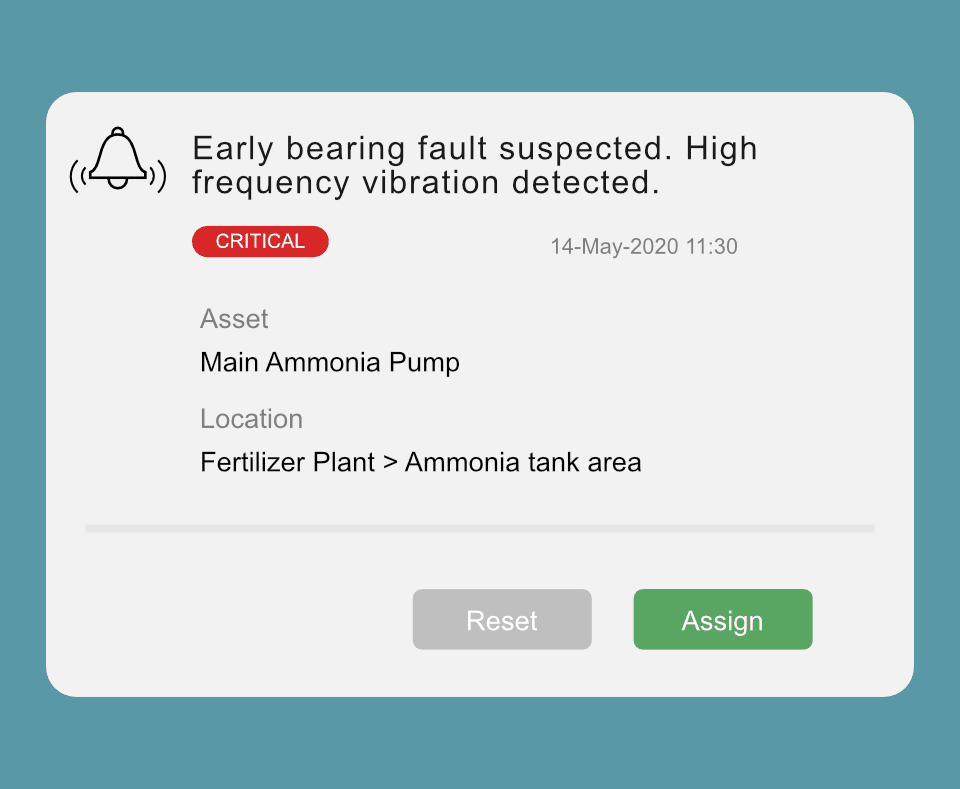 It lets you know when things are getting bad.
ioEYE Predict is accessible on your mobile phone, meaning you can access and help your team from anywhere. Be in control with AI driven smart push alerts on your mobile.
Hundreds of customers, worldwide, rely on our smart sensors and AI for machine reliability.
Vincent Grymonprez
SenseGrow sensors and AI have revolutionized predictive maintenance.

Sayed Masood
We are using SenseGrow condition monitoring system for 3 cement mills. Data and predictions are accurate.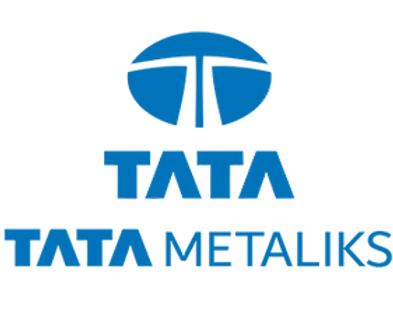 Dhrubajyoti Gupta
The sensors and the AI prediction of SenseGrow are worthy to use.
AI AND SMARt SENSORS FOR PREDICTIVE MAINTENANCE
Choose a new and better way to maintenance