ioEYE PREDICT CLOUD
AI and IoT software platform for predictive maintenance and asset reliability.
Powerful and intelligent features that empowers reliability, maintenance, production and digitization teams to reduce unplanned downtime and increase asset reliability. Don't guess machine downtime, predict it.
Sense and predict machine failure
24×7 Autonomous Machine Health Monitoring
ioEYE predict acquires machine health data continuously and autonomously from sensors installed on your machine. Data like vibration, acoustics, temperature, etc that provide insights into the machine's health. Access asset health data from anywhere on the web or mobile app. A truly digital transformation for the smart factory of today.
Predictive Maintenance Analytics
Analyze overall health trends with velocity, acceleration, energy band trending. Order analysis for identifying defects that occur at multiple of the machine running speed like misalignment, unbalance, etc. Analyze spectrum and waveform data using techniques like demodulation and enveloping to identify bearing, gear and other high-frequency defects.
Powerful Machine Learning Models
Machine health data can be enormous and complicated to analyze. ioEYE Predict comes with machine learning and deep learning models that make your task easy. These models predict failure risk, identify anomaly and categorize faults. It helps your maintenance team to identify machines that require attention and focus on them.
Machine Health Alerts
Smart alerts over email and mobile to keep your maintenance team informed. Threshold alerts on overall measurements (e.g. velocity) can be configured based on your machine-specific requirements. ioEYE predicts also comes with a machine learning-powered alerts engine that provides actionable alerts based on risk, fault category and anomaly.
ioEYE PREDICT CLOUD
Digitally transform maintenance
Drive digital adoption and data driven decision making with easy to use web and mobile app.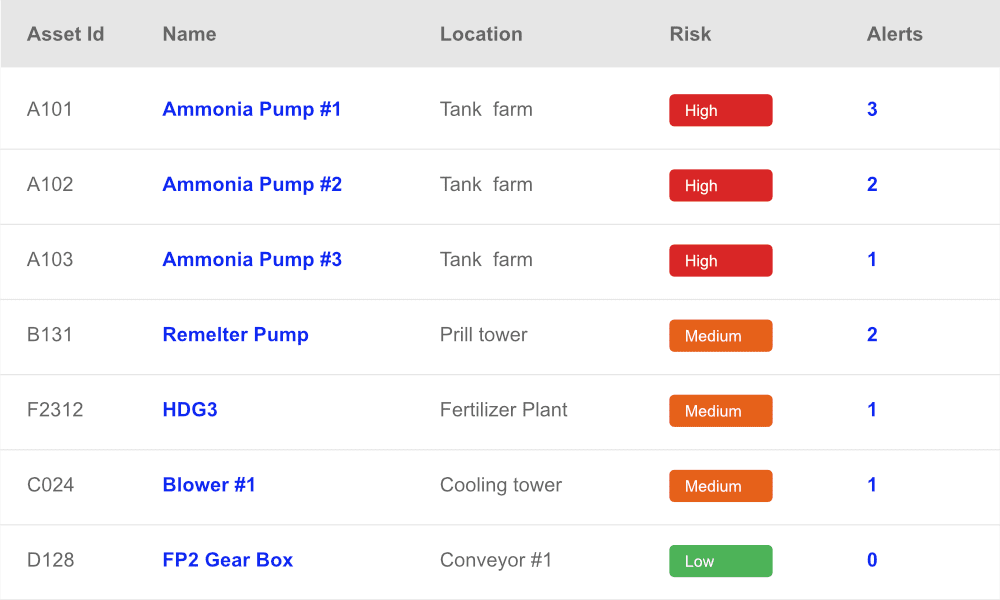 Failure risk prediction
Machine Learning models predict the risk of failure of equipment in next 30 days based on its temperature, vibration, ultrasound, magnetic signatures.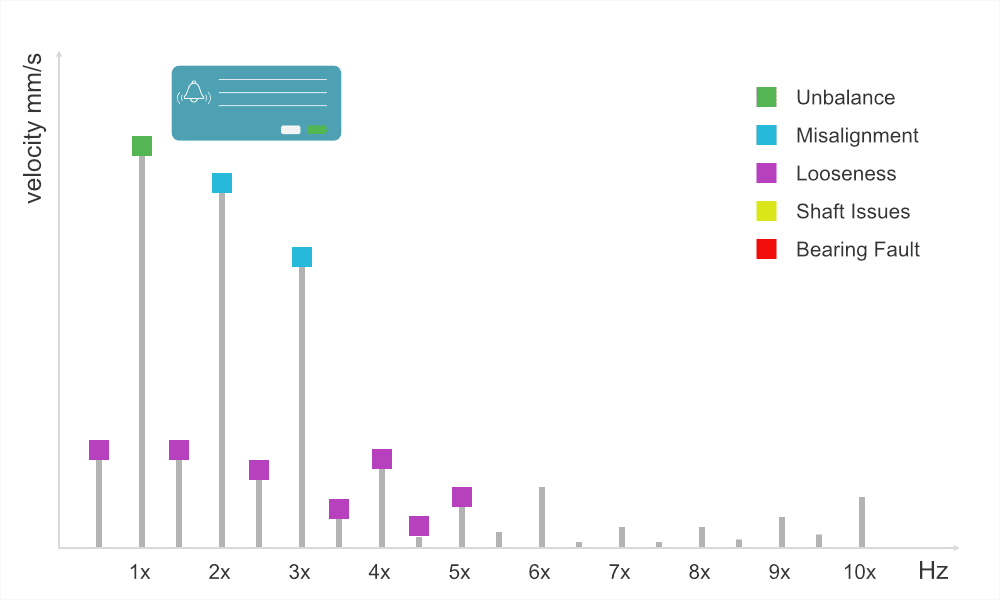 Automatic fault identification and categorization
ioEYE predict continuously compares the machine's data signatures against the machine's historical data and our fault database for similar machines to identify a fault condition or anomaly. Then machine learning and deep learning models classify these anomalies into specific faults for your maintenance team to investigate further.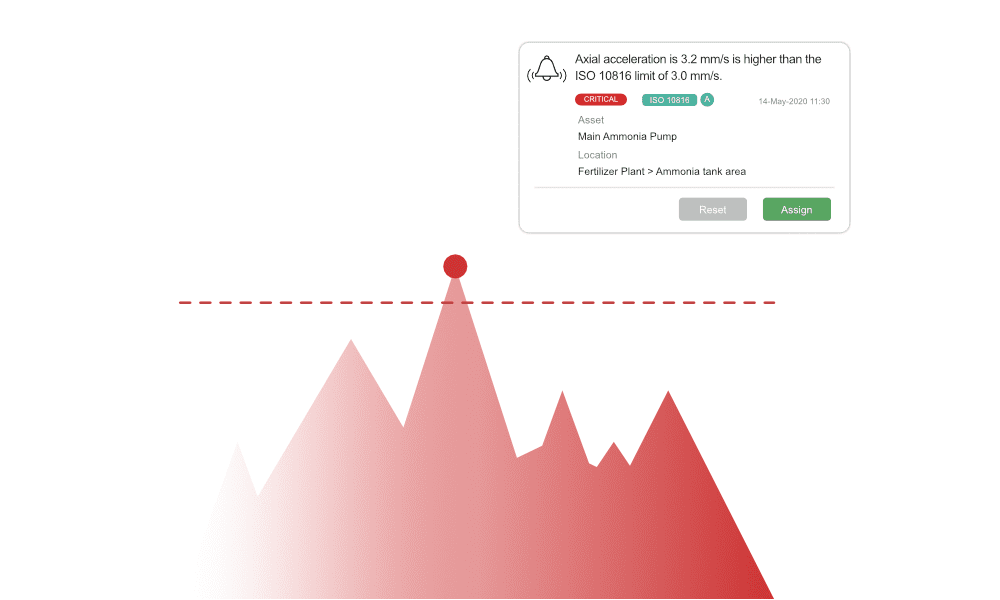 ISO 10816 trending and threshold alerts
Overall measurements like velocity, displacement, acceleration, high-frequency accelerations, energy bands can be trended and alerts configured based on the ISO 10816 machine classifications.
Powerful features in a software as a subscription model
MULTI SITE SUPPORT
Supports managing assets spread across multiple sites or locations.
RUNHOURS MEETERING
Automatically track equipment run hours without any manual entry.
QR CODES
Scan your assets QR code for quick access to your asset health dashboard.
INTEGRATIONS
Easily integrate with third party apps, like CMSS, through a REST APIs.
CHECKLISTS
Create troubleshooting guides and SOP checklists and apply them to specific fault codes.
ENTERPRISE ADMIN CONTROL
Role based user permissions and central administration of devices and application.
Where does it fit in your maintenance strategy?